BMW 2000 CS, BMW 1602 and Volvo P1800 page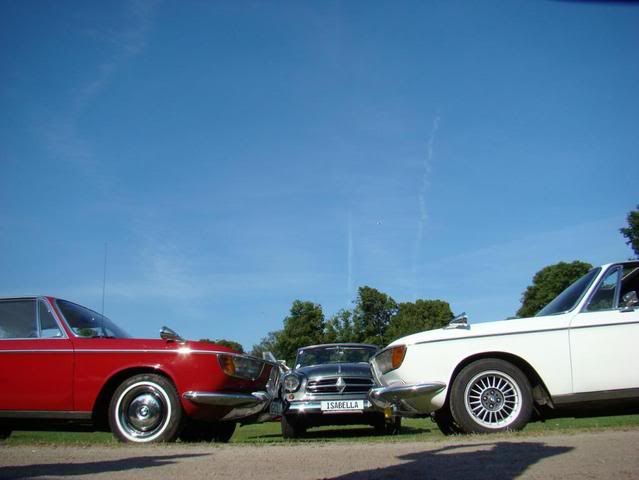 Look under the hood and examine the world of BMW 2000 CS!
If you miss your BMW 2000 CS page, send me an E-mail. If you have questions regarding BMW 2000 CS and related products send me an E-mail.
My name is Lars Källbom and I live in Sweden und Ich spreche auch Deutsch!
---
Some pictures of my BMW 2000 CS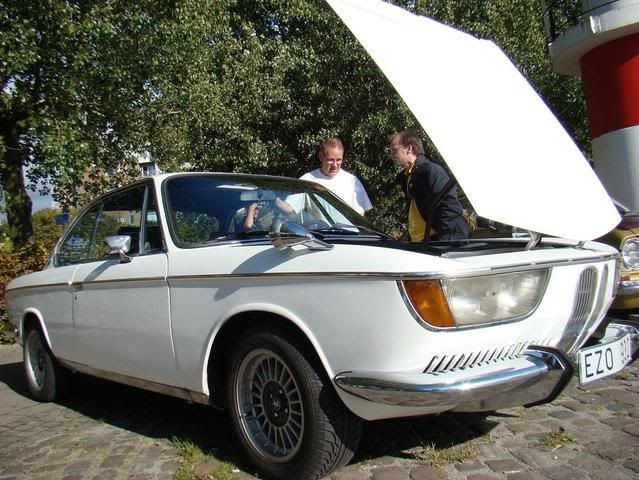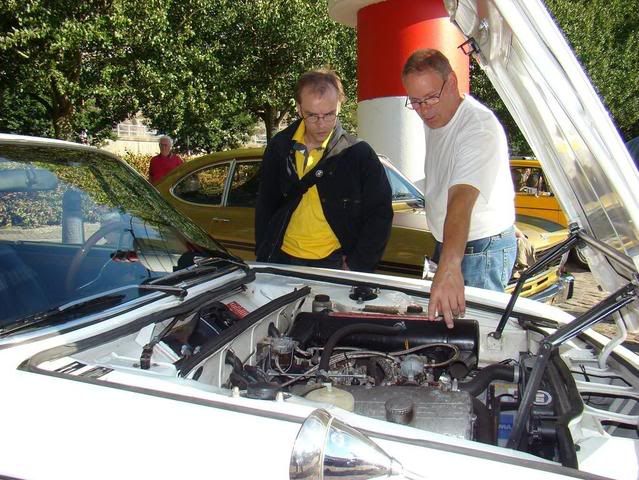 BMW 2000 CS 1967
VIN 110 2422 Options:
Electrical sun roof
4 electrical side windows
Trailer hook
Leather interior
2 Talbot rear view mirrors

Modifications:
5 speed gearbox from BMW E21
Electronic speedometer
Weber carburettors
Wooden steering wheel
Black head liner
Electrical fuel pump
Electrical fan for the cooling system
Central looking
Remote electrical luggage compartment opener
Windscreen wiper interval switch
Doors from BMW E9 with modified door looks
Interior door panels from BMW E9
Tinted side and rear windows
Rear demist
Alloy rims Alpina 20 spokes 7 x 15" with 205/55 x 15 tires
Stainless exhaust system

Next year two Bosch extra lights will show up in the front of the car!
A brand new Nardi 410 mm steering wheel was put in the car 2010-05-15.
Two out of 12 running BMW 2000 CS in Sweden 2010 in Ronneby Brunn
---
BMW 1602 model 1970

New object to take care of, BMW 1602 -70, with a 2.0 litre engine, not running since 2003. The engine was earlier installed in my scrapped BMW 316, also the front seats, rear view mirrors and the Alpina 20 spoke AL wheels are remaining items from that car.

---
First pics taken after passing the Swedish TÜV
---
---
Some pictures of BMW that I have been an owner of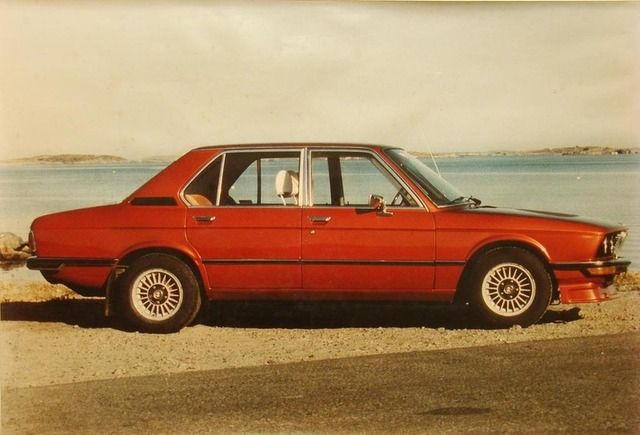 This was my first BMW, a 518 model 1975. This car I owned between 1980 and 1983. The car was repainted in the original Granatrot Metallic and a Zender spoiler was put on the car at the same time. The engine only delivered 90 PS and with a 4.4 ratio on the rear axel it was a noisy and underpowered car.

This was my BMW 316 with a BMW 320 drive train, a model 1979 E21 that I owned between 1984 and 1996.

This was my BMW 520, imported from Germany year 2000, a model 1997 E39 that I sold 2006.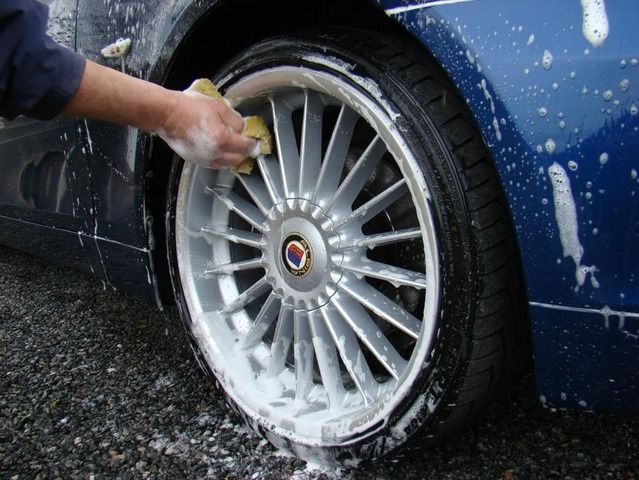 This is my daily drive, a BMW 520i (E60 model 2004) bought in January 2010 with 115 000 kilometres on the clock. Now with Alpina Softline 19" rims and some extra chrome!
---
And here are my two BMW with Alpina rims!
---
A new BMW purchased in July 2010, it is an E46 318i model -99 with 190 000 km on the clock and 17" Alpina rims with 235/40-17 wheels.
---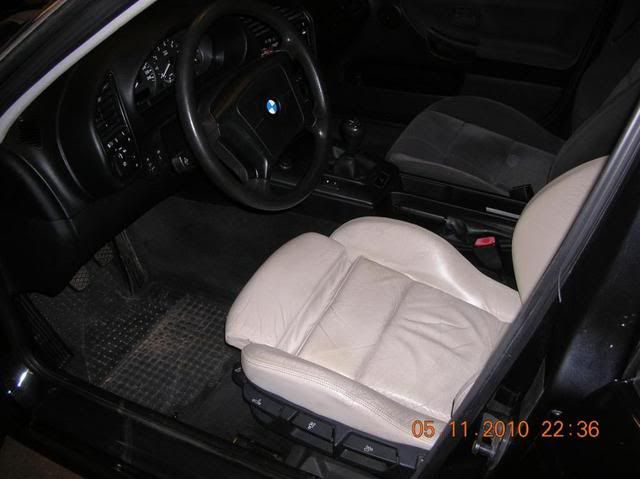 Yet another BMW purchased in October 2010, it is an E36 318i model -96 with 150 000 km on the clock. It will be my new daily drive during the winter, "Vinterskottet", and is called "Schmiedmann Alpina".
---
My Favorite Web Sites
Borgward Isabella Coupe' -61
My Borgward Links Page
Racing BMW 2000 CS Pictures (New 2010-04-04)
Dan Johansson BMW 2000 CS Page (New 2008-12-21)
BMW 2000CS/C Automatic Enthusiasts� Portal (new 2007-07-08)
Swedish BMW 2000 CS page
German BMW 2000 CS page
Another German BMW 2000 CS page
BMW 2000 CS for sale in US
Michels yellow BMW 2000 CS in Germany (new 2008-03-02)
BMW Groupe Archives
BMW E9 Coupe forum
GLAS Club
Spare parts
A. Walloth und Nesch all you need for your BMW 2000 CS
Sima-Power GmbH most parts for BMW E9

Angelfire - Free Home Pages
Free Web Building Help
Angelfire HTML Library
HTML Gear - free polls, guestbooks, and more!

---
Volvo P1800S -69, imported from USA 2009, waiting for new upholstery and Minilite rims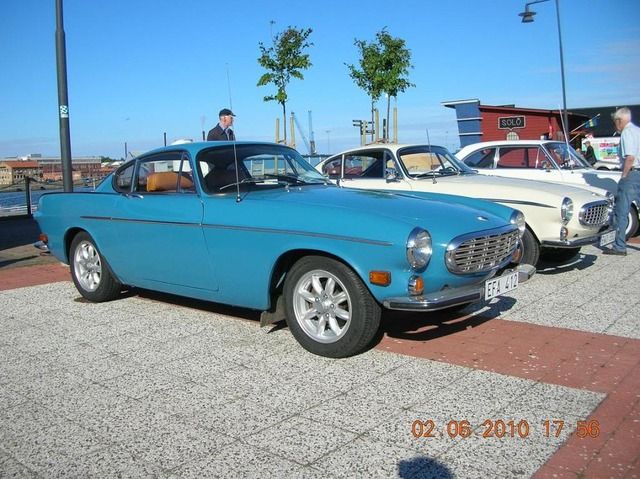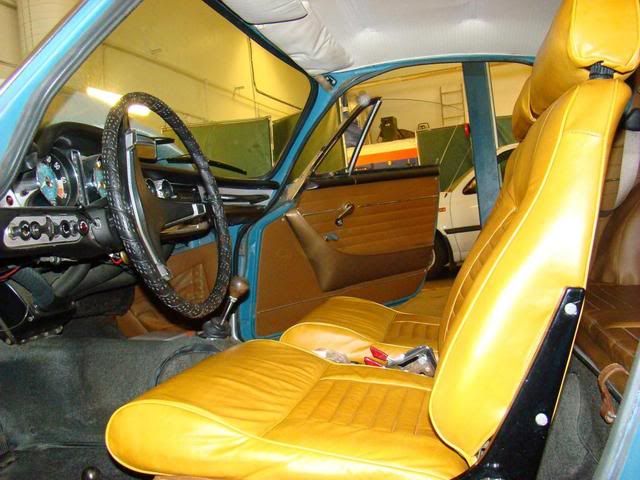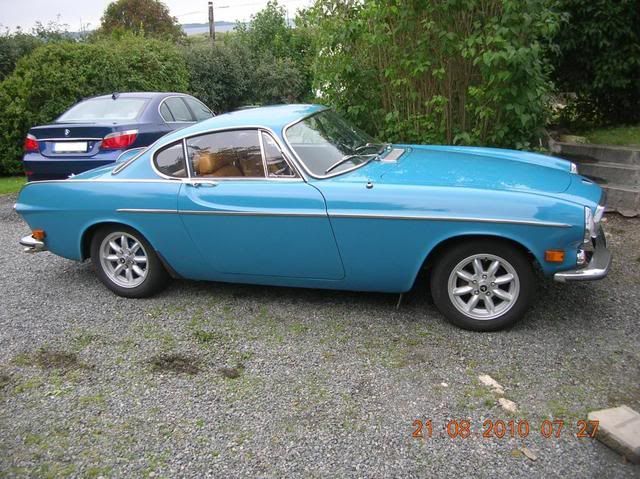 Minilite replica wheels put on the car in June 2010 as well as new upholstery.
---

Email: larskallbom@hotmail.com
Last up dated 2010-11-28